Human Sundials require complex calculations to design accurately and are not something that most people are ready or able to calculate themselves. Our plans eliminate that worry for you by providing accurate and easy to follow Measurement and Layout instructions. There are some companies that supply inaccurate Human Sundial plans, but our plans have a proven history of accuracy with over thirty years of satisfied customers as well as the unique distinction of coping with Daylight Saving Time.
Our Custom Human Sundial Measurement and Layout instructions contain the exact measurements, custom made for your specific latitude and longitude, including the appropriate 'correction factor' required to build a SunClock that will tell the correct clock time throughout the year for your location.
Although based on the original design, by Douglas Hunt (in Scotland) - I now supply a 'modified' version of plans which are easier to understand, especially for Schools. My design has been approved by the North American Sundial Society (NASS), and you can see some details of a typical layout by following this link.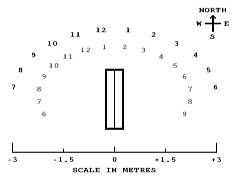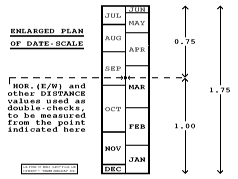 Our detailed and easy to understand step-by-step Customized SunClock Measurement and Layout Instructions are downloaded directly from our site as a six page document in 'pdf' format which includes:
The name of your organization as well as the exact geographic coordinates for which your plans have been prepared.
Detailed instructions for locating True North (not Magnetic North) at your specific location.
Central Date Scale measurements for laying out the months of the year.
Detailed cartesian and triangulation measurements for the Standard Time Hour Ring.
Detailed cartesian and triangulation measurements for the Daylight Saving Time Hour Ring.
Scale representation of your SunClock layout, which can be used to make a small working model that can be brought home. See Educational Benefits for more information.
You can view a short video from the European distributor of our Human Sundials showing the complete process for making a SunClock.
Pricing and Payment
The cost of our Custom Measurement and Layout plans is affordable for individuals as well as schools or other organizations, and the cost of building the SunClock itself can also be kept low depending on the materials chosen.

The basic price for the SunClock Measurement and Layout instructions is $200 US. There is also a 20% discount available for schools or Non Profit Organizations, bringing their cost down to $160 US.
A SunClock can also often be made self-funding by associating it with a Time Capsule.
Our plans also come with free help should you have any questions or issues to discuss in regards to your SunClock project.
Payments can be made with a check or via PayPal, which accepts credit card payments.

If you would like to see a FREE 'SAMPLE' set of our SunClock Plans, before ordering - then simply telephone us and we will be very glad to provide it to you, and showing their typical 'format and content'.
Please contact us now to order your own Customized set of SunClock plans for your own Interactive Human Sundial. A link for downloading your plans from our website will generally be sent to you by e-mail within one day of our receipt of your payment. Some customers (for example Eagle Scouts), may prefer to have a FREE set of plans - so please telephone us on 438 792 4823, to discuss your own specific reasons for this.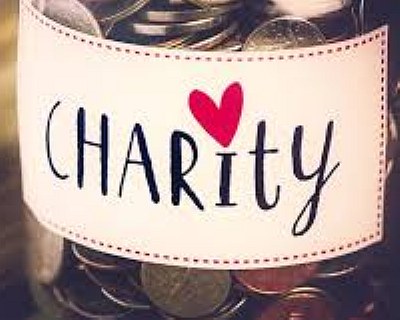 If you are perhaps connected with a 'Charity', then definitely contact us to discuss a FREE set of layout plans.

As their 'order-taker', for North America, I obtain all plans free from "Modern Sunclocks" in Scotland - and so
I am also glad to offer them at no cost to Charities, or any similar deserving organizations within USA/Canada.