If you find problems with any links on this site,
please advise us so that we can correct the problem.
SunClocks North America
Use a person's own shadow to tell the correct time
---
Tripping Hazard
Although it can be aesthetically pleasing to look at, SunClock component parts that are placed only a few inches above ground can pose a tripping hazard which could lead to injury.

We recommend that SunClocks NOT be installed in such a manner, particularly in any location commonly frequented by unsupervised young children.

This beautiful SunClock layout, in our opinion, poses a serious risk of injury. Top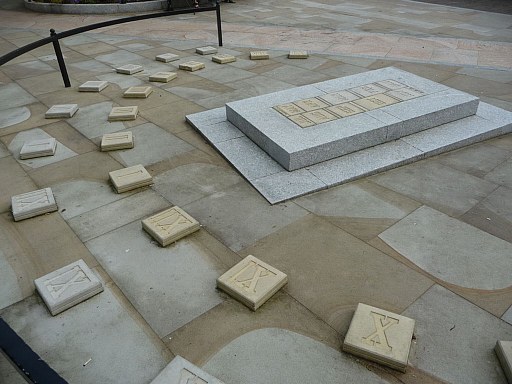 Quick and easy above-ground layouts can also pose a tripping hazard. Top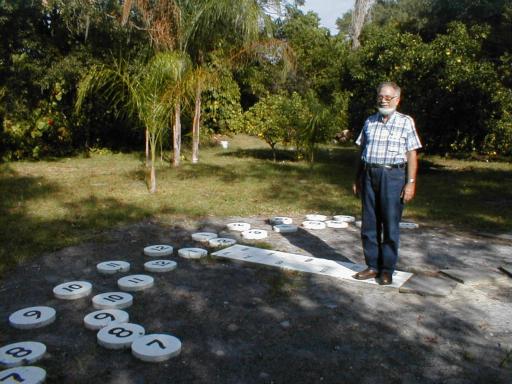 ---
If you find problems with any links on this site, please advise us so that we can correct the problem. Top
SunClocks North America
Montreal, Quebec, Canada
TEL: 438-792-4823