If you find problems with any links on this site,
please advise us so that we can correct the problem.
SunClocks North America
Use a person's own shadow to tell the correct time
---
Popular Courtyard Layout
This image shows a SunClock layout located within a courtyard.

An example of how SunClocks can sometimes be too popular for their own good, this layout had initially been situated by a nearby lake, but had to be moved to the courtyard to reduce disputes occurring between visitors trying to use the layout at the same time.
Popular Courtyard Layout Top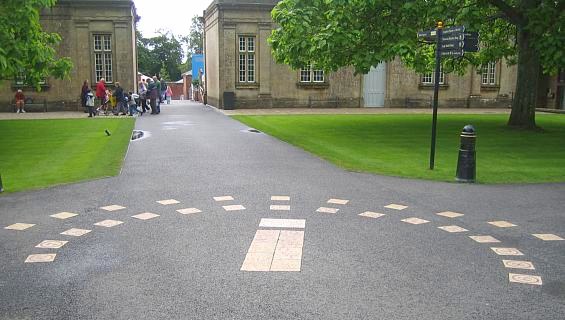 ---
If you find problems with any links on this site, please advise us so that we can correct the problem. Top
SunClocks North America
Montreal, Quebec, Canada
TEL: 438-792-4823